A golden sunset followed a day of rains here in Sebring Village. The unusual weather brought with it cooler temperatures for a few days as well. (Photo by Mike Corradino)
---
Welcome Spring Fashion Show entertained a packed Clubhouse
The Welcome Spring Fashion Show received rave reviews from an audience of 142 attendees. Nine models took to the runway for the event with fashions from Belk at the Lakeshore Mall. Click or tap the photo to see the story and photos.


---
March blood donation will help
save lives and offers health benefits
"Just want to remind everyone about the blood drive on March 13, 10 am until 2:30 pm. Movie tickets will be given to all donors," said Carol DeArmitt. January's blood drive exceeded the goal for that day. Click/tap the photo for the story.
---
JULIETS celebrate Valentine's
Day in style at the Clubhouse
Seventy nine ladies decked in red attended the February Juliets event with a catered luncheon in the Sebring Village Clubhouse. Frank Savignac provided the entertainment. Click or tap the photo for the story.
---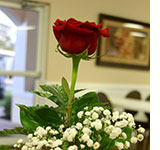 Heartland Harmonizers are looking
for new male voices for their chorus
Practice has started for the Heartland Harmonizers, a men's chorus. "If you like to sing, come join us each Tuesday night, at 7pm," announced Bill Bowling of Sebring Village . Click or tap the image for the complete details
---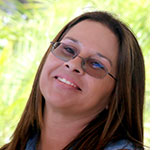 Residents asked to stay out of mailbox area while mail is delivered
Park residents have been reminded to stay out of the mailbox area while the carrier is sorting and putting mail in the respective boxes. For more information about postal regulations , click or tap the photo on the left.
---
Village Community Mailbox
will get free mail to residents
Laney Powers has set up a new mailbox system in the library room of the Sebring Village Clubhouse. The postage free system will help improve communications and "holiday spirit" in the Village starting immediately . Click or tap the photo for details.


---
The photo albums and files
from previous months have moved
All the photos from previous events are still here. To make way for an updated design we have move them to our Archives section. To view the files and photos, simply click or tap on the photo to the left or on this paragraph and you will jump to the appropriate page. Thanks for bearing with us as we make our design changes.
---
Buying or selling? The Tablet is offering free classifieds for our park
Have something you'd like to sell? Is there something you're hoping another resident wants to get rid of? The Tablet is offering free classifieds to all our park residents. After all...isn't one person's trash another person's treasure. Click/tap the box to list your item(s).
---